Website management

Website management is defined as the art of following up and generating new ideas. Simply designing a website is not enough. Your website must be constantly updated. And if your website is noticeably outdated, Internet users conclude that your company is outdated.
We, VIP Libya, are specialists in the field of managing your website. We will keep your website constantly updated, and without complete management of your website, you will lose all the analyzes of your visitors and those interested in your business.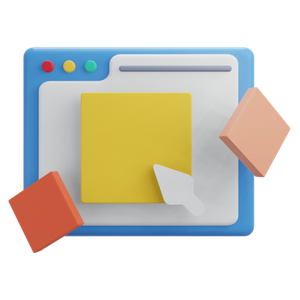 Who is the website administrator, and what are his duties?
Website manager: is the person concerned with managing websites.
As the person may be responsible for managing one site or several sites at the same time.
Where this person continuously adds content, coordinates it, monitors the number of visitors, and develops plans to increase the number of visitors.
The website administrator must also ensure that all servers are working properly.
And to have knowledge of software, how it works, and to be an expert in the field of security software.
The site manager was also defined as the person who uses the Internet in order to carry out buying and selling operations.
As for the tasks of the website manager, they are numerous, and the manager must perform all of them in order for the website management that he performs to be successful.
Among the most prominent of these tasks, which we offer in IP Libya:
• Generating and revising web pages: We open new pages on the site he supervises, revise them and make sure they are free of errors.
• Studying the site's activity: studying the number of visitors, and the ways through which these visitors come to the site and their sources.
• Managing the powers of other users: A number of users may work within the website and add content. The site manager must monitor them and see their work.
• Handling incoming complaints: The website may receive many complaints or inquiries from users. We are available to respond and fix these complaints.
• Attention to the server: monitoring the server continuously, and addressing any possible problem that may occur with it.
• Backup: Make a backup of the site, in order to keep it in the event of a failure on the site that led to the loss of its content completely.
Thus, we see that managing a website is not a simple or easy matter, but rather it has a great credit for the success of a website.